The Christmas before last I asked for a lampshade kit as a present - I ended up getting three! It took me over a year to get around to making the first but when I did I realised how fun and satisfying the process is.
My first lampshade was a large drum shade that I screenprinted a navy Ginkgo leaf design onto organic cotton. I later made three small candle lampshades for a central ceiling lamp that hangs in the centre of the room and hadn't had lampshades since we moved into this house 7 years ago!
A lampshade of the same size, and using the same organic cotton, was also made to match the curtains the lamp stands next to. I made a linocut and printed the fabric in the same browns and blue of the curtain leaves.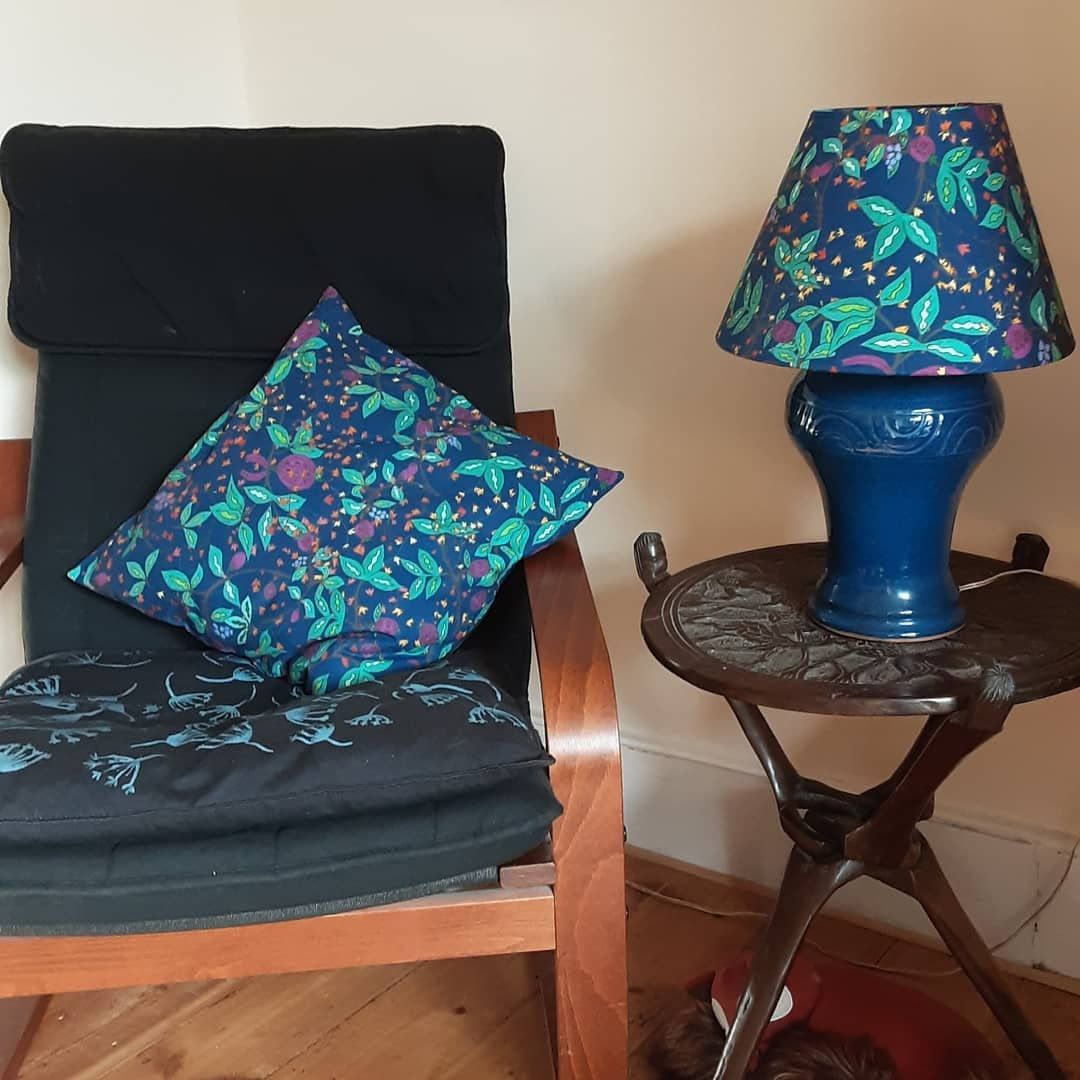 This fabric is called 'Cotterell Cottage' and is based on a Victorian wallpaper that a friend found in their sitting room when they were redecorating. This design was first hand drawn and then digitally designed and printed. This results in a consistent design, unlike the handprinted designs which will always be unique. Other products are available in this design including, including cushion covers, purses and had the design printed on mugs and coasters.
My most recent lampshades have been made using fabric that was first printed using the cyanotype process. This process involves treating the organic fabric with two chemicals and then placing the items you want to 'print' on the fabric, in the sun. Where the item is the fabric stays the original colour while that exposed to the sun goes blue. The above image shows the process for the large drum lampshade, with the ferns laid out on the fabric to process. It's a magical process and one of my favourite ways of designing fabric.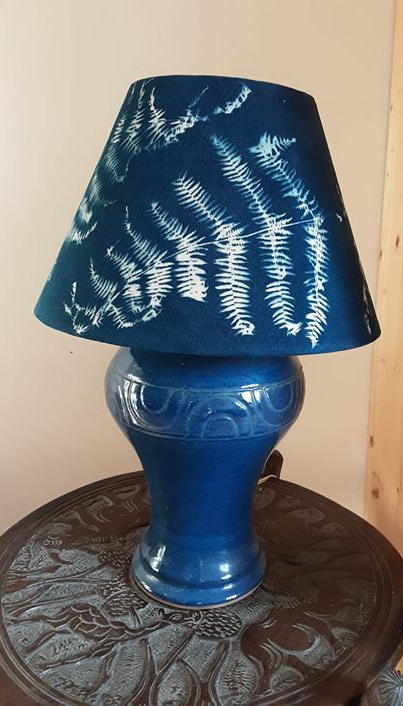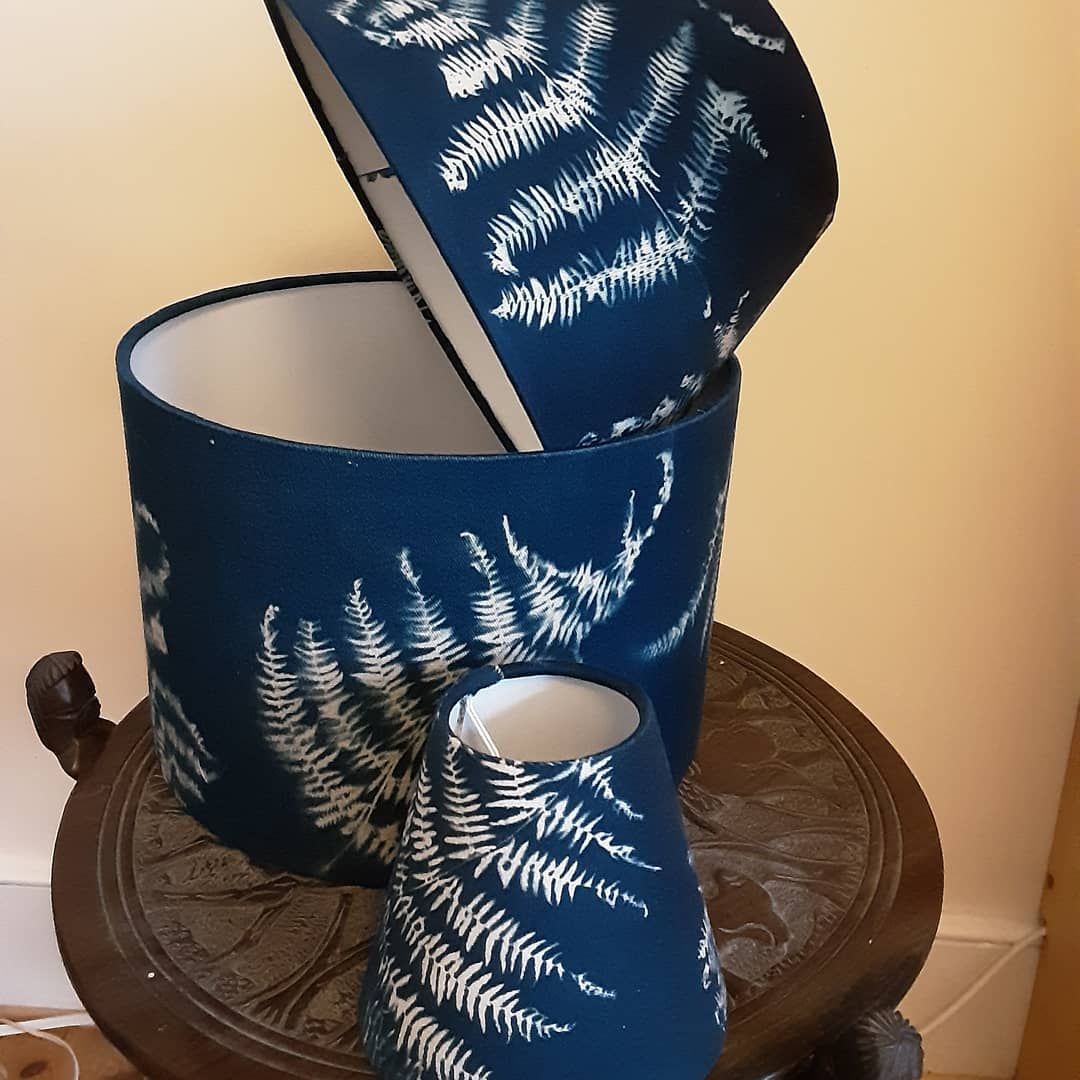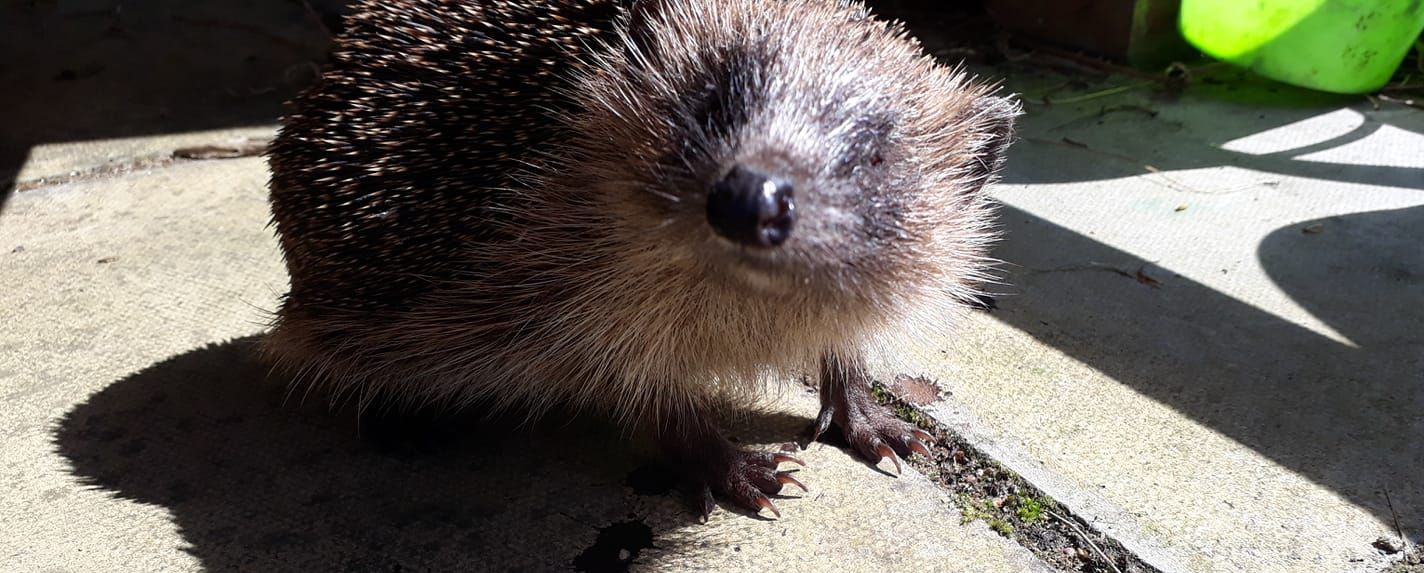 As well as being a fan of foxes, I also love hedgehogs! A couple of years ago my husband bought me a hedghog house for my birthday. We cut out a hole in the our fence into next door's garden (thank you lovely neighbours) and then took our a brick from the back of their back wall. We all have garages at the end of the garden but their's doesn't got all the way across, so this way we could have a 'highway' for hedgehogs. It wasn't long before we started seeing them in the garden. The year after I got a night camera for my birthday (my husband gives great presents!) and now we can see what's happening at night. We can see all the foxes, cats and hedgehogs that visit and have some lovely footage of a fox cub in the garden stealing food from the hog house, and a fox swiping a hedgehog out of the way! The last few weeks I've had to take two hedgehogs to the local rescue centre as they've been out during the day, which is often a sign of being unwell. One had a broken leg and a bad case of lungworm, while the other appeared to be blind. I am hoping that once they are better they can be returned to our garden.
With the onset of spring, and hedgeghogs coming out of hiberation I wanted to add them into a design that felt fresh and bright - like spring. The pictures of the hegdgehogs, foxes (my logo), daffodils and snowdrops were all painted first and then scanned in and designed. I complemented the animal design with a pinky stripe on the same yellow.
I had the design printed onto fabric as two different sizes and onto two different fabrics. The small bags are made from cotton with the images in the larger size while the purses are made from organic cotton. The organic cotton is textured and heavier than the cotton. As its unbleached cotton the colours are also different. Its always interesting to try out different fabrics and why it's always important to get samples. I think this design would make a cute girls dress!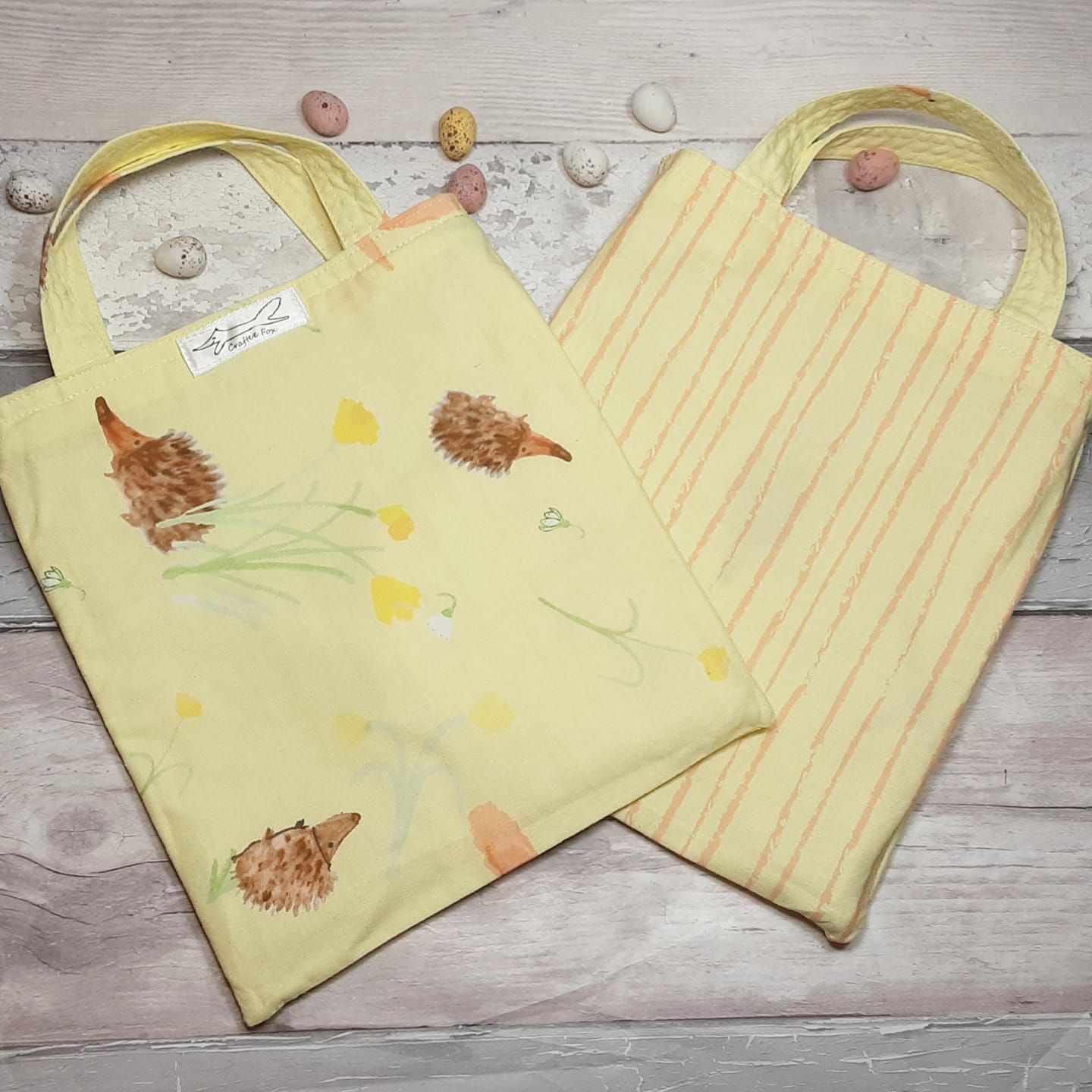 When I first contemplated designing my own fabric a couple of years ago I was very hesitant as I have no art background and aren't particuarly skilful at drawing. But I really wanted to design my own fabric, so I bought some drawing implements, which mainly included a drawing pad and sharpies! This design was a very early one which has sat in my drawing pad for a couple of years. Working out how to make the repeat pattern in Illustrator was putting me off.
The design itself isn't based on anything. I love Art Nouveau style, and living near the William Morris museum has been a bonus for understanding how he made his designs. I love patterns with lots of florals, stylised, bold repeats and plenty of colours. This was my first attempt at that. After designing the Cotterell Cottage design (see blog further down), I found some time to have a go at the Vines (I did try and come up with a more imaginative name but this does sum it up!). After drawing the basic pattern and scanning it in, I used Adobe Illustrator to develop the repeat and worked it into a design. I am sure there are quicker ways of doing it, and I still find Adobe Illustrator difficult - mainly because I don't use it very often and when I do I have to try and remember what to do. Once the design is made I sent it to be printed - both onto fabric and other merchandise.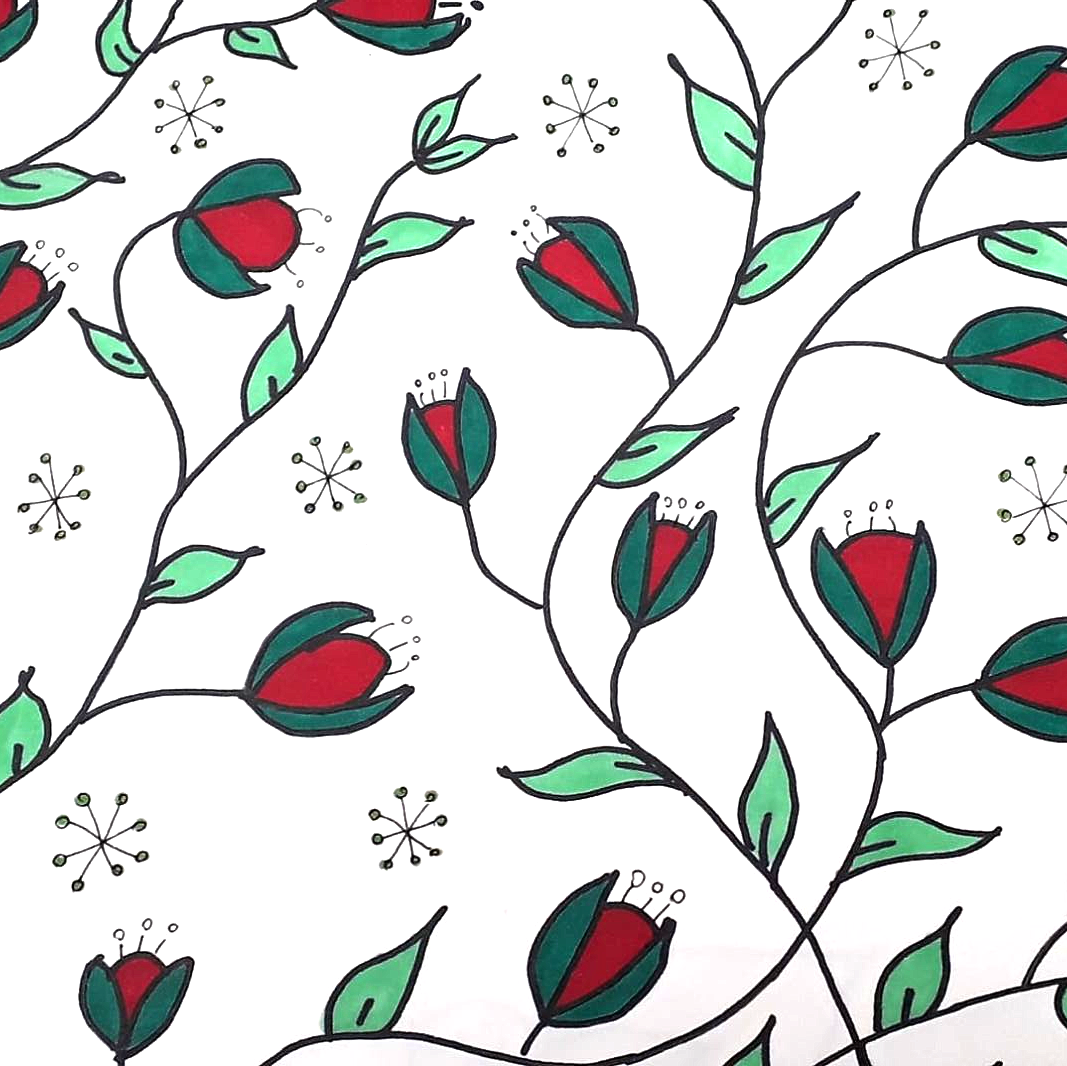 The Vines was released in November 2019 in two colourways - yellow and green. It makes striking purses, lavender bags, make up remover pads and earrings and I've had the print put onto mugs and coasters. While I've printed onto waterproof fabric in the past for bags, this was the first time I made brolly bags out of my own fabric. They are more expensive than my usual brolly bags but the few I had at Christmas markets sold so these will become a staple of my shop.
Ginkgo leaves September 2019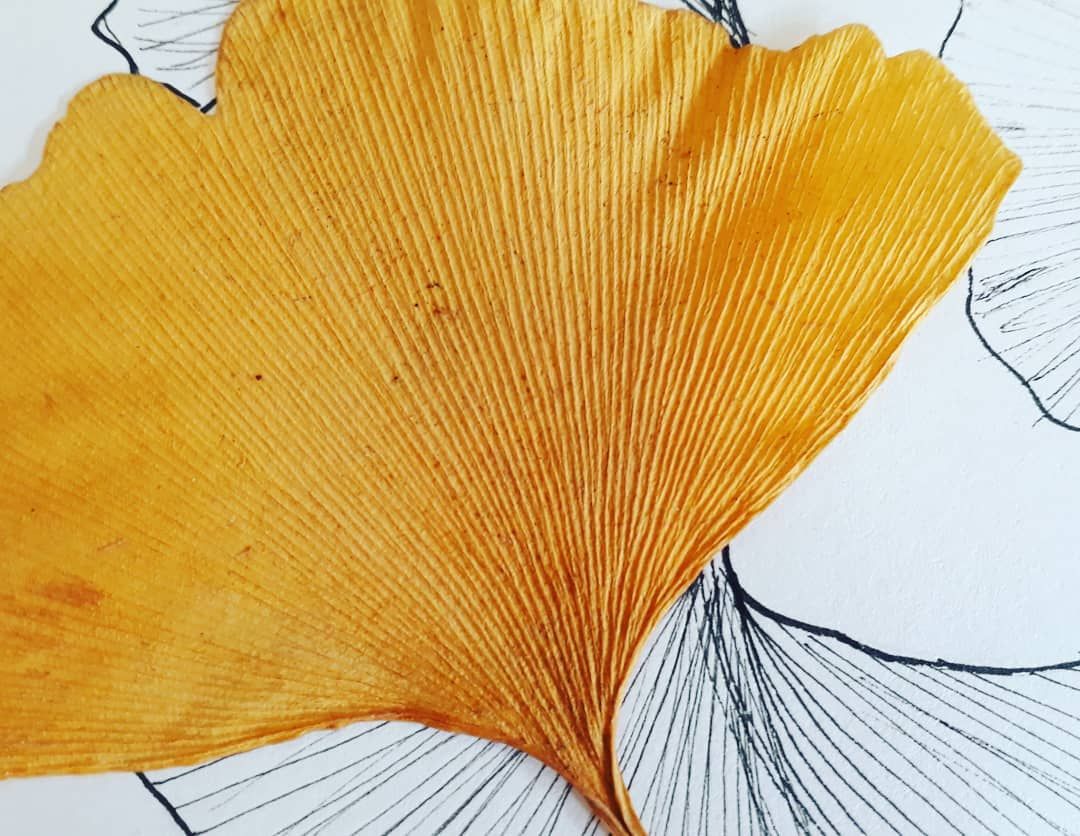 We're about to enter a fabulous season where the colours around change to the reds, yellows and browns of autumn. Last autumn I walked down a road I don't usually go down and came across amazing fan shaped, yellow leaves. I collected lots and in my ignorance had no idea they were Gingko Bilboa leaves. The Gingko tree is thought to be one of the oldest living trees, dating back more than 200 million years. Since then I've become a little obessesed with them! The shape and structure of the leaf is just beautiful, particularly in autum when the yellow really shows the ridges.
Like many of my designs which start with a linocut, I made a couple of linocuts of Gingko leaves. I scanned the linoprints into the computer and made a digital pattern to be printed onto fabric. This was done in three coloursways - my favourite is the aquamarine and green. I also screenprinted fabric and for the first time used a home screenprinting rig and light that I was given for Christmas last year - it's take a while to get around to using it. The first try wasn't very successful for fabric printing, although it made nice card, but the second attempt was just right. So now I can stamp and screenprint lots of items with Ginkgo leaves!
Last summer I visited Portugal and fell in love with the tiles - they are beautiful and often intricate. Whole front of buildings are covered in them and old historic buildings have handmade tiles, each slightly different. I had taken lino and tools with me so carved a quarter of a tile, with the hope that all the four quarters when put together it would look like a whole tile. I didn't take into account that one side has to reflect the other, so I cut a new quarter when I got home. Once I was happy with it I made it into a digital pattern in three colourways - yellow, terracotta and blue and white. I also designed a complementary fabric for the yellow and terrcacotta and made the blue and white into a smaller tile.
Cotterell Cottage December 2018
Cotterell Cottage is the name of my new design that is based on some old wallpaper. I first saw this wallpaper when I visited a friend for a night. My friend and her family live in a house that is hundreds of years old and is slowly being renovated. One of the oldest rooms has been stripped back to the original stonework, although one wall has been left with some old wallpaper that looks like it comes from Victorian times. It has no colour but reminded me of a William Morris pattern and I got my friend to send some photos after we'd left as I thought it would make an interesting new design. I have no idea what the plants are in the picture! I would have loved to have seen it in it's original state.
I then drew my version of the wallpaper.
I still have no idea what the plants are, and they are probably even more unidentifiable than the original, but not everything has to be real, right?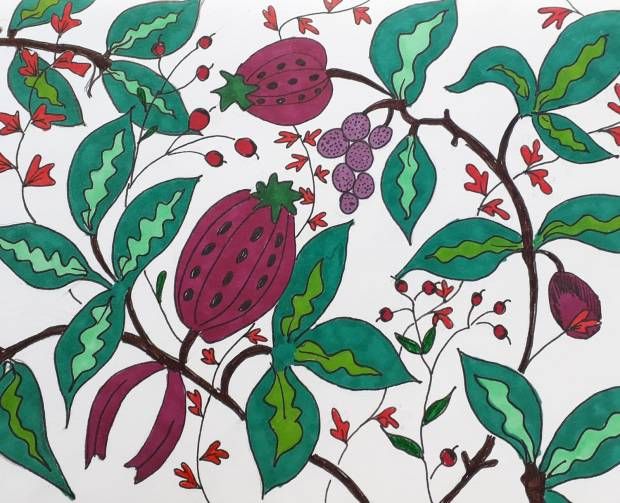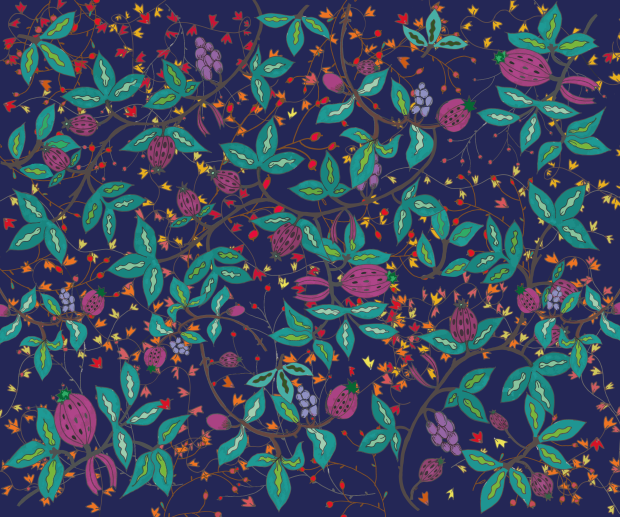 Quite sometime later, I finally got around to designing the pattern in Illustrator. I'm still very much a beginner with Illustrator, and because I don't use it as much as I should I forget how to use it and have to get out all my notes from the course I did last year, and look up tutorials online. This was my most complicated design and it's still not perfect, but it's workable, and I love it!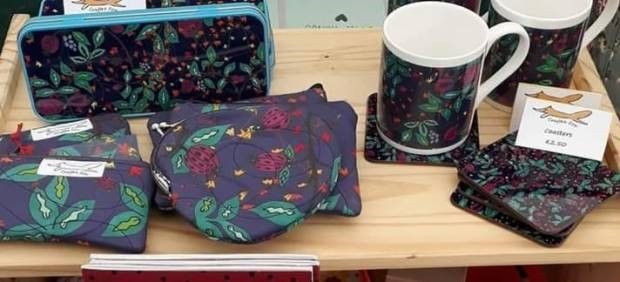 The first lot of fabric I had printed didn't have the colour of the background that I wanted, more purple that dark blue, but I was still pleased with the way it came out and the stationery tins were far nicer that I thought they would be. As a big fan of stationery, having my own design on a tin = big smile!
I have ordered more fabric from a different printers so it will be interesting to see what the colours are like, including waterproof fabric. I get too inpatient to send for samples, and as it was so close to Christmas, I just wanted to get the fabric. I'm really hoping it arrives this week so I can make a few items for my markets next week and add it to my existing products. I hope you like it as much as I do!
Somerset Blooms is a collaboration between my Mum and me, although a collab is probably over stating it a bit as my Mum had already painted the four watercolour pictures and I asked if I could use them. I scanned the images into the printer and then played around with them until I was happy with the design. There are two different designs - one that has all the flowers on and features a large cluster of flowers and another with just little buds. The two work well together and were also perfect for the dress I made my daughter for a family wedding. Seeing her wearing the dress with my Mum's design on was both lovely for myself and my Mum.
Last month I launched my latest design and it's all because of a pair of flip flops. These flip flops in fact.
These are my daughter's flip flops and while we were on holiday last year I drew them and added other flip flops.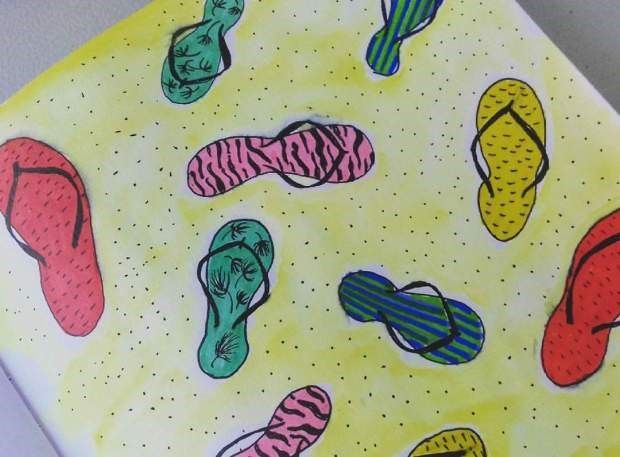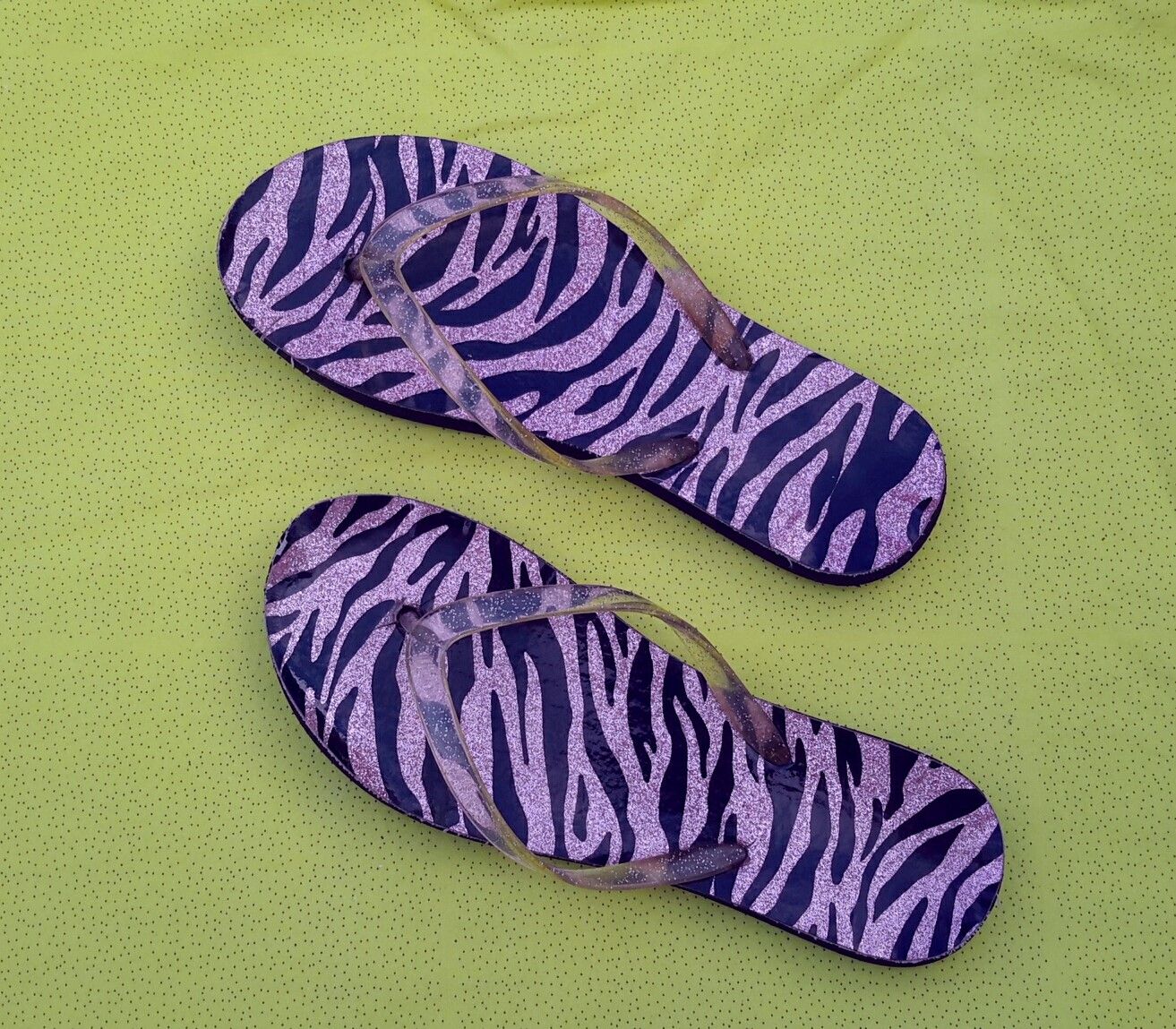 This year I worked them into a design on the computer and now have flip flop fabric and am making it into lots of items. Its different to my other fabrics – and not a flower in sight – but it does have similar strong colours. I made a complementary fabric for linings and after a mistake in the size of my image now have flip flops in two different sizes and three different colours. The larger size is good for bags.